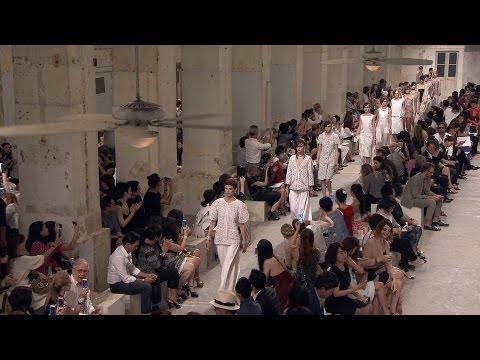 The Queen of Fashion!
Make way for the most powerful woman in fashion… The iconic…Ms. Anna Wintour! ~Xavier Rucker Source:www.jakandjil.com
Wooster is God!
Definitely my favorite guy in the industry…he always looks like the best dressed guy in the room….ALWAYS!! ~Xavier Cediti Source: www.jakandjil.com
Cediti City Styled!!!
Everyone check out pictures from Warren Cediti and I's first styling shoot. I think we got some amazing images of Casey from Vision Management Group in Minneapolis, MN. Diondre Wallace did the hair and make-up and Corey Tenold was the photographer. We're finally beginning to live out our dreams of styling and there is a lot more coming up very soon! Thanks again...
Opening Ceremony opens artful Pop-up shop!
With the start of Summer Olympics in London just days away, it only makes sense that Opening Ceremony—the international boutique that gleaned its name and concept from the global games—to celebrate in a major way.  In the Covent Gardens neighborhood of London, Opening Ceremony has just opened the doors of its London Olympic pop-up shop. Opening Ceremony is also celebrating 10 revolutionary...
3.1 Phillip Lim Pre-Fall 2012.
agnes b. Spring 2013 Menswear.
Chanel Haute Couture 2012 Paris Fashion Week.
Valentino Haute Couture 2012 Paris Fashion Week.
Watch
Behind the scenes at Marchesa!!
Katy Perry Does Vogue L'Uomo Italy
Street Style: Milan Spring Collections
Source: GQ.com
HAPPY PRIDE 2012!!!
Street Fashion from around the world!
Well traveled fashion. Photos: ELLE.com
THE BLONDS 2012 Fall RTW
Claudia does Guess...Again!
After 20 years, Claudia has took her title as Guess girl back! Looking just as good as she did twenty years ago. Welcome back Claudia!!
Chanel : Upclose
Chanel Fall/ Winter 2012/ 2013 Collection
You did it once again Karl. This collection is as beautiful I knew it was gonna be. I love the fact that he went back to the classic Chanel tweed suits and the tailoring that only comes from the Chanel House. Throwing a modern spin on classic "CoCo".
JUST CAVALLI 2013 RESORT SNEAK PEEK!!!
Best Looks Of The Season!!
Alexander McQueen. Alexander McQueen. Alexander McQueen. Alexander McQueen. Balmain. Betsey Johnson. Christian Dior. Christian Dior. Diane Von Furstenberg. Diane Von Furstenberg. Dolce & Gabbana. Kanye West. John Galliano. Kenzo. Lanvin. Rachel Roy. Sass & Bide. Thakoon. The Row. Victoria Beckham. Badgely Mischka. Christian...
"Style is a simple way of saying complicated things- Jean Cocteau"
Marc by Marc Jacobs Resort 2012
J.Mendel 2012 Pre-Fall
Spring Sports Jackets!
Sports jackets are this seasons must have item in any guys wardrobe! They are the most important item in your closet and bring that added life to your style. You have to check out your local thrift stores and grab the best vintage ones. Dress them up with a button down cotton shirt and a bow tie or dress them down with v-neck tee… either way you can't go wrong! Trust...
Vera Wang 2013 bridal gowns in rich wines and reds
Be daring and step outside of white for your big day. Step on the aisle and take people's breath away in these gorgeous colors of wine & red.
We Are Cediti.
Just a little glimpse into the life of Cediti. Look through our eyes.
15 tags
7 tags
Friendship....Lost.
Friend. Friendship. Two words with a powerful meaning. When I think of the words I think of loyalty, trust, dedication and love. These qualities are a must in order for any friendship to work. When you consider someone a friend you think of them as the person you run to when in need. This should be the person that you tell your deepest darkest secrets to. Isn't that what we all want in a...
No Introduction Needed.
Grace Jones. Iconic.
Team Wooster!!!!
Nick Wooster…need I say anything else? I think it speaks for itself- Xavier Cediti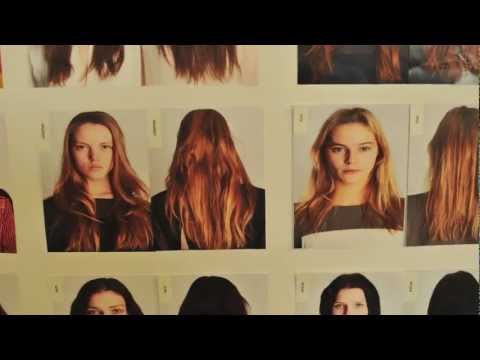 Warren Cediti.
Jason Wu Spring 2012 RTW
100% girly. Love It. Warren Cediti.
6 tags
True Valentine. Love.
To have a Valentine or to not have a Valentine, That is the question. With Valentines day coming up I know a lot of people are running around looking for someone to call their Valentine. But what I really wanna know is what goes into the decision making when choosing that special person? Is it the person you love? Is it someone you want to love? Or is it just that special someone you...
Spring 2012 Accessory trends you will LOVE!!
~TRIBAL TOUCHES~ Proenza Schouler. Proenza Schouler. Missoni. Michael Kors. ~SATURATED SORBETS~ Yves Saint Laurent. Valentino. Louis Vuitton. Chloe`. Prada. Lanvin. Jil Sander. ~LADYLIKE & WHITE~ Stella McCartney. Jil Sander. Pucci. Dior. ~FUTURISM~ Proenza Schouler. Rodarte. Alexander McQueen. Reed Krakoff. Chanel. ~FLORAL...
"One is never under-dressed or overdressed with a little black dress.- Karl..."
Alexander McQueen RTW Spring 2012
The McQueen house has done it again!! If you ever need something from another planet here you go! This collection goes beyond beauty and steps into OMG status. anyone of these pieces can magically appear in my wardrobe and I would be more then happy to wear it! Warren Cediti
6 tags
Chanel Spring 2012 RTW Best Looks!
Chanel has done it again. Since this is my favorite designer I decided to share my favorite looks of this collection, Which honestly is most of the collection. Indulge in the beauty, sophistication and class that comes along with this beautifully tailored collection. Warren Cediti Photos from Elle.com
Top Resort Fashion Trends For 2012!
Always stay on trend. Warren Cediti